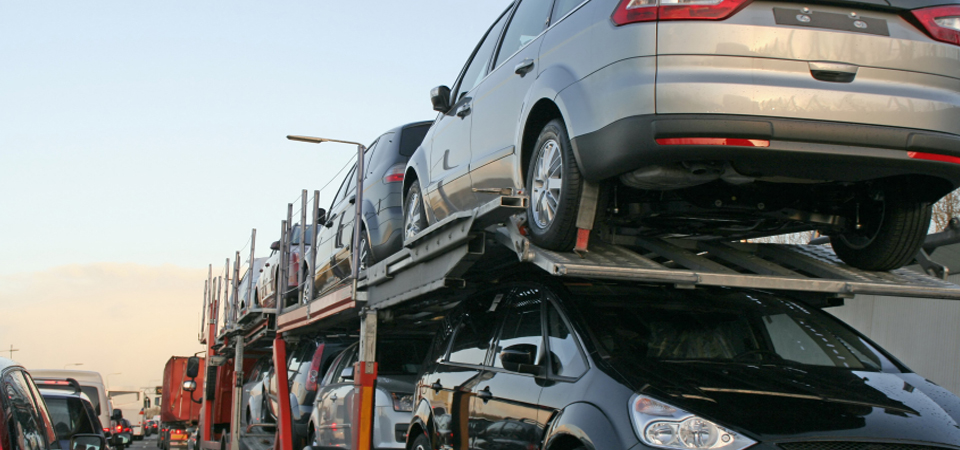 Driving or transporting your vehicle to any UK destination
Car Shipping Worldwide also extends their services for both UK collection and UK delivery by obtaining the services of Fully Insured & Fully Qualified Trade plate drivers who will collect your vehicle from any UK address and deliver to anywhere else throughout the UK. We offer fast and reliable services daily. To be able to do this, your vehicle must hold a valid MOT certificate and the vehicle must be in full working order (steering & brakes). If the driver needs to add additional fuel when making the delivery of your vehicle, they will obtain a fuel receipt. This will need to be paid by you upon receiving an invoice that we will send once your car has been delivered, we will provide proof of purchase, i.e. a receipt from the garage. Obviously, if your car already has a full tank and does not need to be refueled, you will not be charged.
For a more secure collection & delivery service we also offer either open or enclosed Transporter Services, this is the most secure collection & delivery service available throughout the UK and Europe. The only condition is that the vehicle offers both steering and brakes. Enclosed Trailers are used for either privacy, or to prevent any possible dents or scratches whilst in transit. Please contact us today for a competitive quotation.
All rates are based on mileage and ease of access; we can accommodate saloons, 4x4s and motorcycles to and from any UK address including forecourts and residential areas. We require a postcode for both collection and delivery. All vehicles are fully insured for transport, whatever mode you choose, for Total Loss and/or damage.
If you need any more information about anything to do with local and international car shipping, then don't hesitate in giving us a call and speaking to one of our very experienced and friendly members of staff who will be able to help you with any questions that you may have. You can contact us today by using any of the details listed below in our contact sheet or our contact page. We look forward to hearing from you.
Quick Quote
Vehicle shipping