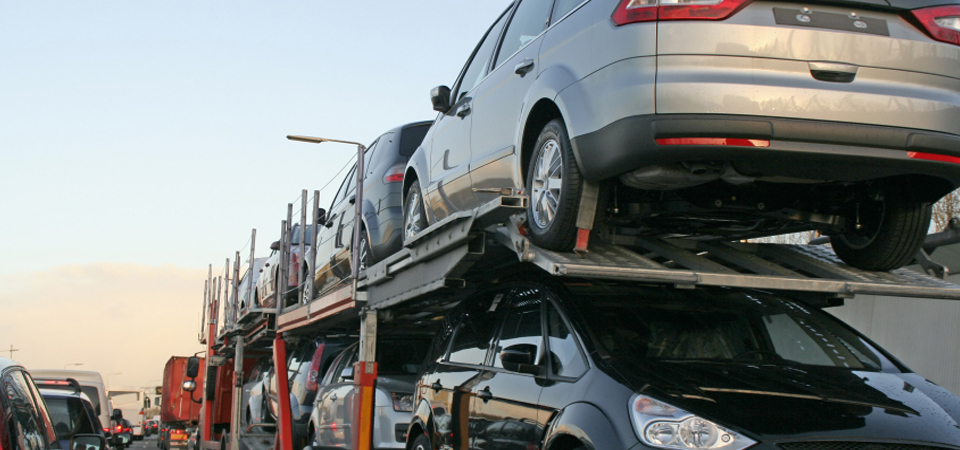 Transporting your car through transport vehicles or hired drivers
As well as offering services from anywhere in the UK to thousands of international destinations, we also offer local car transportation services that can take your vehicle from anywhere in the UK to anywhere else in the country. The first method of doing this is by obtaining the services of a Trade Plate Driver. These are professional drivers who are fully insured and qualified to collect your car from any UK address, and deliver them to any other destination nationwide. Charges are based on the distance that will be travelled, and extra charges will be made for fuel if the driver has to stop to top up along the way. Of course no extra charges will be made if there is plenty fuel in the car already. Proof of stops at petrol stations will be made via receipts. To have your car transported by a Trade Plate Driver, you must have a valid MOT certificate for your car, to prove that your car is in full working order, steering and brakes are a main priority.
If you will be requiring a more secure collection and delivery service, or perhaps your car is brand new, and you want it to be transported, but not actually driven, we can arrange for many types of transporter services. Open or enclosed services are available, enclosed trailers can be used for privacy and to prevent any possible damages while in transit. The only requirement when transporting a vehicle by this type of service is that your car has working steering and brakes.
All rates are based on mileage costs and ease of access. We can accommodate most typical cars, from saloons to 4x4s and even motorcycles. We will need an address and postcode for both the collection and delivery points. We can deliver to any UK address including forecourts and residential areas. All vehicles are fully insured for transport, covering total loss and damage.
If you require any further information about anything to do with local car transport services, or international car shipping services, feel more than free to get touch with us. Our friendly members of staff have over 20 years of experience in the shipping and transport industry and will be happy to share our experience with you, and answer any questions you may have. You can contact us today by using any of the details listed below on our contact sheet, or directly through our contact page.
Quick Quote
Vehicle shipping