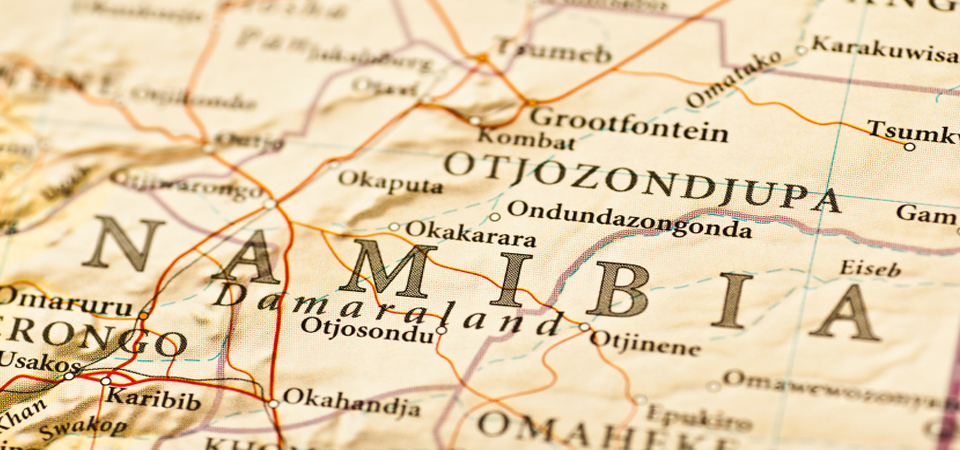 Safely transporting your car to Namibia
First Base Freight is an international car freight forwarding company who have been handling the transport of hundreds of cars safely and securely from the UK to Walvis Bay, Namibia every year. We provide quality services that will take the stress out of organising transport for your vehicle to Walvis Bay.
There are a couple of ways in which we will be able to transport your vehicle to Walvis Bay. The cheapest and easiest way to ship your car would be by RORO, a roll on/roll off vessel, this is where your vehicle is driven onto a specially designed ship, and securely strapped to the decks below. Once the RORO vessel has reached port, the vehicle can be driven straight off, and onto its final destination.
The second method of transport is to ship your vehicle in a container. This is closed, locked and then lifted onto its vessel for the journey overseas. This is a more expensive option, but comes with an added layer of security, since the car is safely inside a locked container for the whole time of transit. Another added benefit is that, if you wish to, you can store any items, such as personal belongings that you may want to bring with you in the vehicle. This is something that is typically not allowed when using RORO, as they will accept nothing but the car itself.
Departures to Walvis Bay by RORO happens every two weeks and is from the UK port of Sheerness, transit time takes between 15–18 days. But if you decide to ship by container, the ports we use in the UK are Immingham, Felixstowe, Sheerness or Tilbury and the transit takes 24 days.
If you are unsure about what method to use for your vehicle, or if it can even be shipped at all, contacting us is the best way to find a solution. You can also use our quick quote form to the right to recieve an affordable rate and plan as soon as possible.
Our quotations last for 30 days for Namibia and we guarantee not to pass any rate increases on to you within that time frame.
You can check out our up to date sailing schedule and see when the next available sailings are for your destination.
If you think you require more information about moving your car to Walvis Bay, or anywhere else in the world, or can't seem to find the answer to your questions on this site, fell more than welcome to contact us using any of the details listed below on our contact sheet. One of our helpful and experienced members of staff will be more than happy to help you find out what you need to know.
Quick Quote
Vehicle shipping