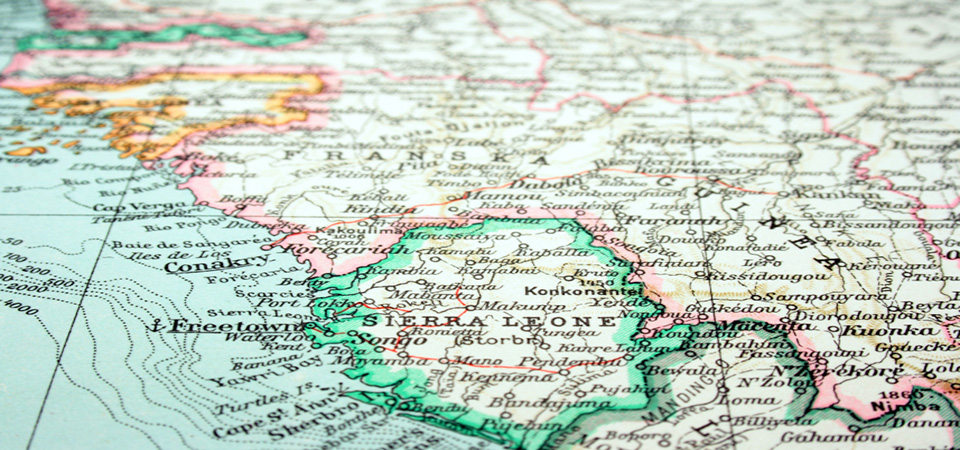 Vehicle Transport to the Ports of Freetown
When you're looking to move your vehicle to Sierra Leone, you'll need a company who can provide you with a quality international car transportation service. Here at First Base Freight we offer that and more, our aim is to make the process of moving your vehicle overseas as easy and stress free as possible.
The main ports we ship from in the UK are Tilbury and the receiving port is Freetown, Sierra Leone. Transit times are 15 days and there are sailings every two weeks.
When exporting to Sierra Leone there are two ways in which your vehicle can be shipped. The easiest and cheapest way to transport your vehicle is by a roll on/roll off service. With RORO, your vehicle will be driven onto a specially designed vessel and fastened securely below decks, where it'll be safe from the conditions of the journey. Then once your car has arrived at its destination port, it can be driven off the other side, and allong to its final destination.
The second way in which your vehicle can be transported is by container, this is where your vehicle is driven and secured into its own designated 20 of 40ft high container. This is then closed and locked for the journey. Since this option has a higher level of security, it is usually picked for vehicles of a delicate nature or high value. When you are transporting by container you can also put other items, such as personal belongings and household goods into your vehicle, this is not allowed with transport via RORO.
We can ship all kinds of vehicles, large or small. If you are unsure of whether your vehicle can be shipped, contacting us is the best way to find a solution for your exporting needs. You can also use the quick quote form to the right to get a affordable rate for your vehicle as soon as possible.
Our quotations last for 30 days for Sierra Leone and we guarantee not to pass any rate increases on to you within that time frame.
If you require any further information regarding moving to Sierra Leone, or anywhere else in the world, feel free to contact us via any of the details listed below in our contact sheet. Our friendly, dedicated members of staff are always happy to help you find your answers.
Quick Quote
Vehicle shipping