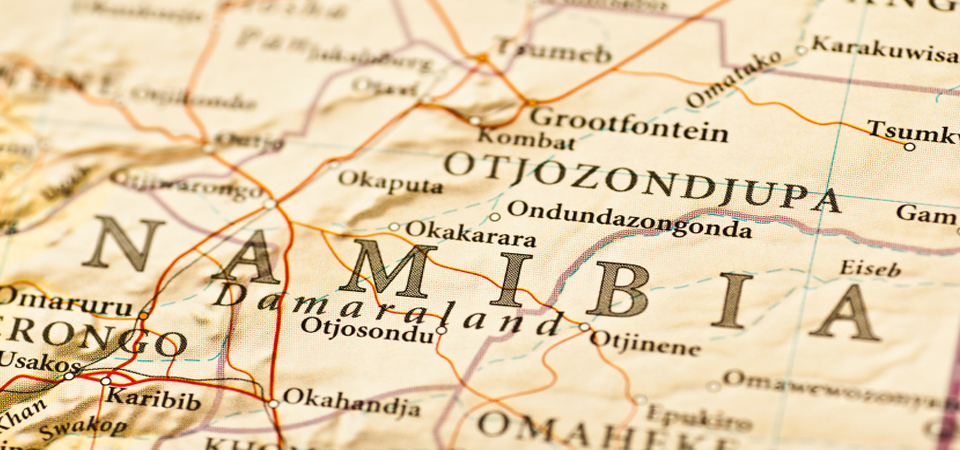 Exporting from the UK to the Main Port of Walvis Bay
First Base Freight can make getting your vehicle to and from Namibia as easy as possible. Our team of specialists have over 20 years' experience in the industry and are able to use their expert knowledge to help you every step of the way. For shipments not based in the UK we have agents based around the globe who will be able to find a solution for your needs.
Roll On/Roll Off
We can arrange for one of two different services to ship your vehicle from the UK to Namibia. RORO, which stands for roll on/roll off, is when your vehicle is driven onto a specially designed vessel and safely secured below decks, this way is the easiest and most cost effective option of the two. There are frequent departures from all major ports and loading process could not be simpler. Roll on/roll off is available from the UK port of Sheerness to the port of Walvis Bay, Namibia. Sailings are every 2–3 weeks, transit times being 15–18 days.
Loading into Container
The second option is to ship your car loaded into a container, your vehicle is safely secured within, and the doors closed and locked before the container is lifted on to its designated vessel. You will usually be able to place personal effects into the vehicle before it is loaded. This is something not usually allowed for RORO. For secured container transport, Felixstowe, Tilbury and Sheerness all offer this service, transit time to Walvis Bay, Namibia is approximately 19 days and sailings are once again every 2–3 weeks. You can check out our up to date sailing schedule and see when the next available sailings are for your destination.
What We Ship
We ship all kinds of vehicles, from the standard car to the largest trucks and everything in between. We deal daily with saloons, 4x4s, motorcycles, motorhomes, vans, caravans, tractors and even boats. Get in contact with us if you're concerned about whether you can ship your vehicle or not, we will be able to offer you the advice you need.
Documents Needed
We also assist in helping you keep track of what documents are needed in your export process. Keep in mind we will need a copy of the following documents: V5C, photo page of your passport and consignees passport, the bill of sale for the vehicle and if we are collecting it by Trade Plate Driver then a copy of the current MOT certificate.
If you need any more information about anything to do with moving your vehicle to Namibia or anywhere else in the world, then don't hesitate in giving us a call or emailing us. Our members of staff are always willing to offer you the help and advice you need.
Quick Quote
Vehicle shipping