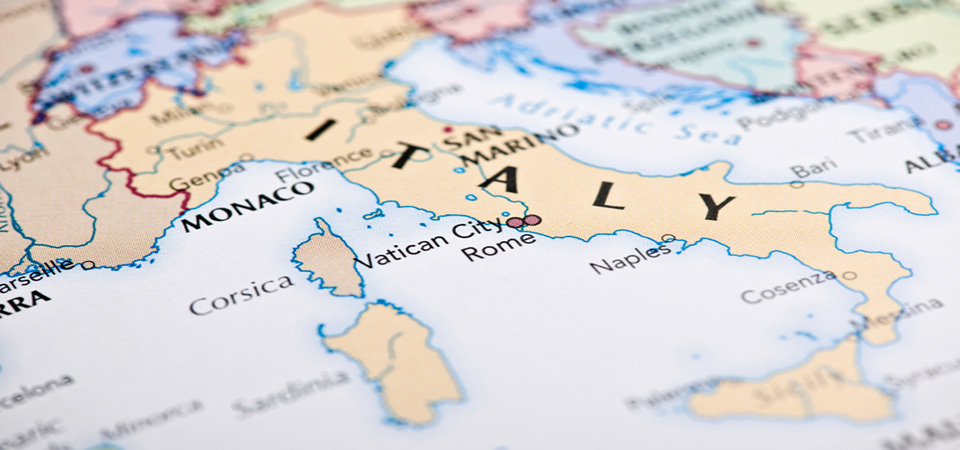 International Car Transport to the Port of Civitavecchia
If you're looking for a reliable vehicle freighting company to ship your car from the UK to Italy, then First Base Freight are here to help. We are professional, reliable specialists who can help you ship your vehicle from anywhere in the UK to Italy at competitive rates.
How We Ship To Italy
To ship your car overseas there are two main ways in which your vehicle can be shipped, the first is through RORO, roll on/roll off, this is the simplest and cheapest method of moving your car to Italy, what happens with RORO is that your vehicle is driven directly a specialised vessel and secured to the car decks inside away from the environment of the impending journey. RORO has become a very popular method of importing and exporting cars, due to its frequent sailings from all major ports and its very easy loading process.
RORO to Italy leaves from Portbury in Bristol and arrives at Civitavecchia, Italy, which about 50 miles from the capital of Rome. This service leaves on a weekly basis.
The second option is to store your vehicle in a container, this is mainly used for very expensive vehicles, for that further piece of mind, but as well as the added security you may be able to load the vehicle with personal belongings. Storing items inside the car is not allowed with RORO vessels. There are always various restrictions and details which we will cover when you make a booking with us. When you require container freight to Italy, an enquiry will have to be made by us, as there are no regular vessels sailing to that destination at this current time.
What Can We Ship?
We deal in moving all kinds of vehicles no matter how small: motorcycles and scooters for example, or large: trucks, vans, motorhomes, caravans, machinery and even small boats. If you need to get overseas, but aren't sure how, contacting us is the best way to find out. You can also use our quick quote form to the side to get an affordable rate and plan.
Our quotations last for 30 days for Italy and we guarantee not to pass any rate increases on to you within that time frame.
If you need any more information regarding car transport to Italy, or even anywhere else in the world, we can help. Don't hesistate in contact us vis any of the information in our contact sheet listed below. Our helpful and friendly staff are always willing to give you as much information as they can.
Quick Quote
Vehicle shipping