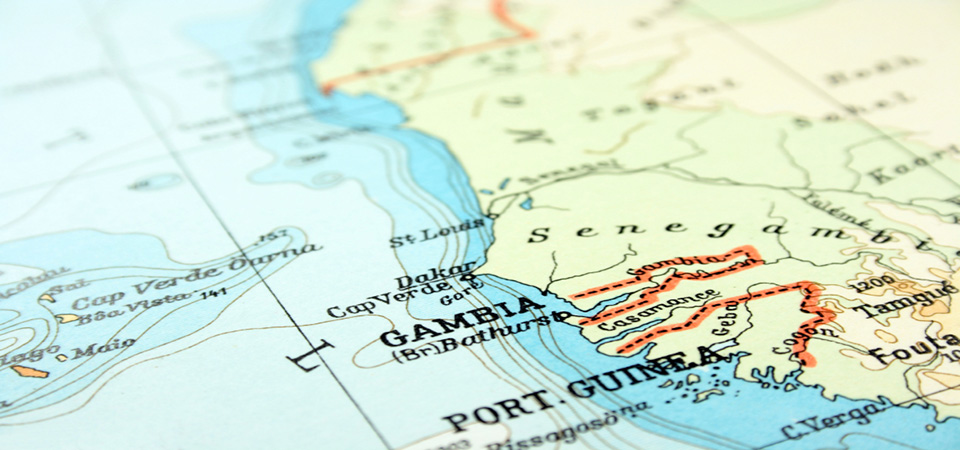 International Moving from the UK
Moving to Gambia and need to take your car with you? Or just need to ship your car overseas for other reason? First Base Freight are a quality freight company based in the UK who specialise in moving all types of vehicles, big or small, safely to anywhere in Gambia. We are able to provide a fast, efficient and affordable service to anywhere in Gambia and the surrounding countries. Our quotations last for 30 days for Gambia and we guarantee not to pass any rate increases on to you within that time frame.
How We Ship To Gambia
When getting your vehicle to Gambia, there are two ways in which we can transport it, the inexpensive and most popularly used way of transporting your car would be a through RORO, a roll on/roll off service. This is very popular due to its frequency from all major ports as well as its ease of loading: once the car is at port, all that is needed to be done is to drive it on board and secure it down in its parked spot. This is done to legions of cars heading to the same journey, RORO vessels are designed safely house thousands.
The alternative to RORO is to load your car into a container. It is secured inside and the doors closed and locked, ensuring an extra layer of security for your car. Containers come in varying lengths, usually 20 or 40ft, to fit your needs. Containers can sometimes be shared between multiple shipments and consignments to save on cost. You are usually able to ship your car with items such as personal belongings stored inside. This is something that is generally not allowed with RORO, as your car is required to be accessible at all times during transport, and having items inside can cause complications.
Ports, Times, and Services
For RORO to Gambia, your vehicle will be shipped from the UK port of Tilbury, transit times to the port of Banjul will be around 21 days and the service from the UK to Gambia runs weekly. Containers takes around the same time and also leaves from Tilbury, as well as other ports periodically. For more information on this, please make an enquiry or check out our up to date sailing schedule for details on the next leaving shipment.
Can We Ship Your Vehicle?
We can ship all kinds of vehicles, from the smallest motorcycle to the largest truck, if you are not entirely sure if it can be shipped, getting in contact is the best way to finding a solution.
If you need any more information about moving to Gambia or anywhere else worldwide, you can contact us using the information provided below. Our helpful team of specialists will always be on hand and are happy to help you with all your questions and needs.
Quick Quote
Vehicle shipping