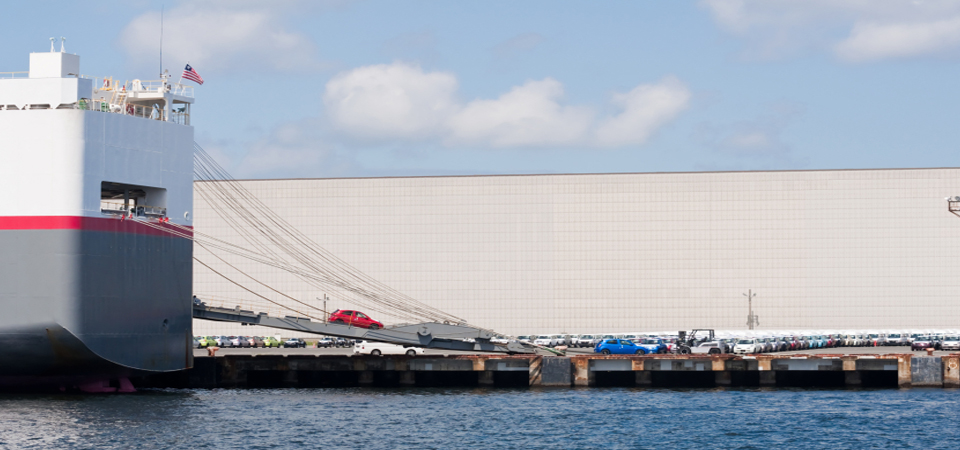 Cheaper Shipping with Roll on/Roll off Services
Purpose Built RORO Vessels
All Roll On/Roll Off vessels offer safe and secure transit to many destinations throughout the world - on vessels that have been purpose built to carry rolling cargo. Most vehicles will travel on the lower decks away from the elements of the wind, sea & air. A completely safe method of transport offering some really cost effective rates.

Offers:
● Great Rates
● Fast & Frequent Sailings
● Safe & Secure Shipping
● 5000+ Destinations Worldwide
Cars & 4x4s
Car shipping has never been easier; your vehicle is driven on to the vessel by professional car handlers & loaded on to the lower deck of the vessel. Saloon vehicles are cheaper to ship than 4x4s as price is worked out on the length, width and height. Saloons are anything up to 1.6mtrs high and 4 x 4s are anything up to 2.1mtrs.

Types of car:
● Saloons & 4x4s
● Vintage & Classic vehicles
● Sports cars
● People Carriers & Vans
---
Quick Quote
Vehicle shipping
RORO shipping is one of the more cost effective ways to ship a vehicle overseas. Purpose built vessels offer secure shipping services to many overseas destinations.
Caravans & Motorhomes
Caravans will be towed on to the vessel by specialist equipment at the port & loaded securely to the deck of the vessel; dimensions will be required for obtaining a quotation, ideally length, width and height. When shipping a caravan or a motorhome overseas you are not allowed to take any personal effects inside. Your vehicle or caravan will be refused entry at the port if the port handlers or security find anything on board.

Why Take a Caravan or Motorhome?
● Great way to Explore the Country
● Freedom to go anywhere
● Comfort of your own vehicle
● No Costly Hotels
Truck Shipping
Truck shipping to Walvis Bay, Durban & Dar es Salaam is every 2-3 weeks from the port of either Sheerness or Killingholme. All dimensions and weight must be provided for an accurate quotation ideally length, width and height. Safe and secure shipping with great rates offered. Hundreds of destinations offered worldwide and by far the cheapest mode of transport overseas.

Why Ship a Truck?:
● Cost Effective transport
● Regular shipping overseas
● Hassle free service
● Able to load extra cargo within the vehicle
If you need any more information about anything to do with international car shipping then don't hesitate in giving us a call and speaking to one of our very helpful and friendly members of staff who will be able to help you with any questions that you may have. You can contact us today either by phone, email or any of the other details listed below in our contact sheet, or on our contact page. We look forward to hearing from you.