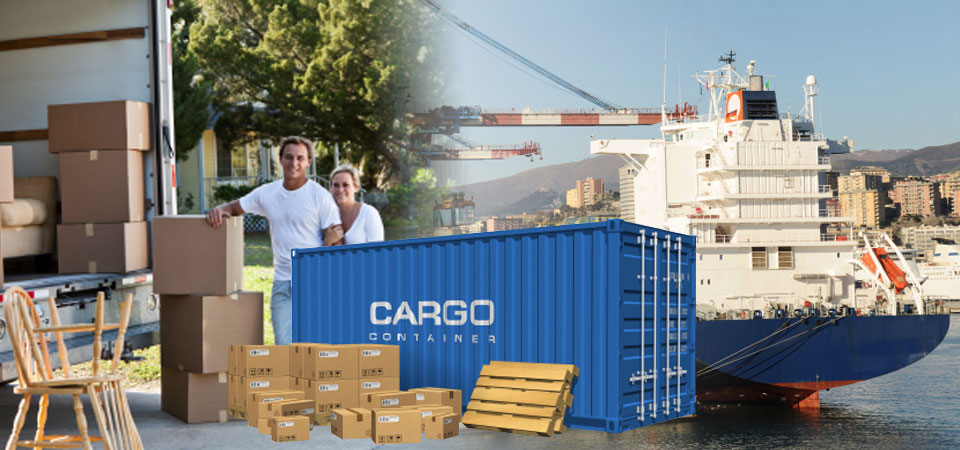 Overseas moving Specialist
With our years of experience in the shipping industry we have managed to secure some of the best container shipping rates around. With this we can offer international removals at a fraction of the cost that you may be charged by other overseas movers at the same time as offer you a professional service that you would recommend to your friends and family.
Wherever you are moving from within the UK, we will come to you at a time and date convenient with you. We offer different removal services to suit you for your individual needs such as:
We bring all the packing materials needed to safely pack and load your items such as wardrobe boxes, parcel tape, bubble wrap and a variety of removal boxes. Our trained removal team will then carefully pack your goods into boxes using materials for protection when required. Your goods are then loaded and brought to our warehouse to be professionally stacked and palletised ready for shipment in a container.
Groupage
Our most popular service in which you only pay for the space in which your goods take up in a shared container. We will collect your goods from you at a time and date convenient to be brought back to our warehouse, your goods are then stacked and palletised and wrapped in protective packaging as well as heat treated shrink wrap to condense the pallet as small as possible. Pallets are then weighed and measured and you will be sent the exact bill, all quotations are based on the information provided on an approximate size per cubic meter. For more information visit our How we pack page.
If you have a larger amount of goods that you are taking with you to your new home then we can look at the option of hiring a 20FT or a 40FT container to be located outside your property. The container will be on the back of a truck and will be around 5FT off the ground so our removals team can meet you to arrange loading of the container for you. Once the container is loaded, the doors are locked and you will be given a unique seal number, the container is then taken straight to the port to be shipped to your destination.
For more details on house removals and services we offer, call us on 01495 320540 or visit our International Removals website.
Quick Quote
Vehicle shipping