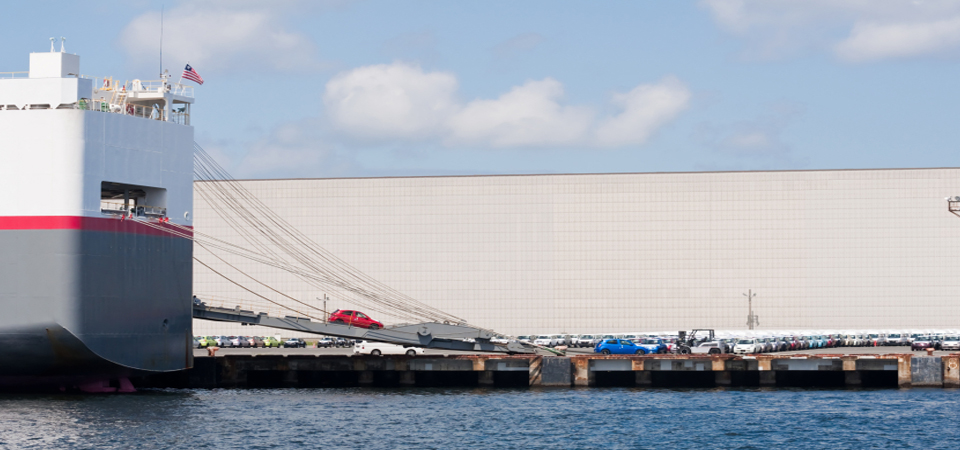 Shipping a car with First Base Freight is reliable and affordable
When you've made the decision to ship your car, the first step needed to proceed is to get in contact with us for a quote or, if you've already been made one, a booking. You can get a quick quote via the form to the right, or the request a quote button below. Once your request is sent we will get back to you as soon as possible with a competitive rate, usually within the next 24 hours. Next to that is our booking form, which is where you'll proceed after receiving your quote from us. From then on, we can organise and guide you through every step of shipping your car, making sure the process runs as smoothly as possible.
How to ship your car first depends on what your destination is, and what type of car or vehicle you'll be shipping. There are different rates, regulations and methods for every destination and car, something we'll clarify for you when you make a quote with us. The two main methods of shipping a car are by roll on/roll off, or by shipping in a container. Roll on/roll off (RORO) is generally the cheaper, easier method, and is widely available for most destinations, with services leaving from most major ports at regular intervals. With this method, your car will be driven onto the specialised ship, where it will be secured and locked down for the journey. Once the ship reaches its destination, the car can then simply be driven off. We offer this service from anywhere in the UK, you can either drive the car yourself to the nearest port, or we can arrange for a professional trade plate driver to pick it up for you. There are also other services, such as transporter vehicles that we can arrange for pick up.
Sometimes, RORO is not available, nor the best option. Alternatively, you can hire a container of varying sizes, depending on your needs. The two main sizes are 20ft or 40ft long. For the journey overseas, your car will stored safely inside. There is an extra layer of security with this method since while in transit, the container will be closed and locked, because of this, this is generally the better option when you need to ship a car of a very high value, or of a delicate nature. Insurance is available for both methods, but details and coverage will vary for every kind of shipment.
All of this can be arranged for you when you make a booking with First Base Freight. We'll also help you with information regarding the documents you'll need for shipping, and arriving overseas. If you require more information about anything to do with international shipping then please feel free to contact us through any of the details listed below, or through our contact page. We look forward to hearing from you and helping you with your shipping needs.
Quick Quote
Vehicle shipping