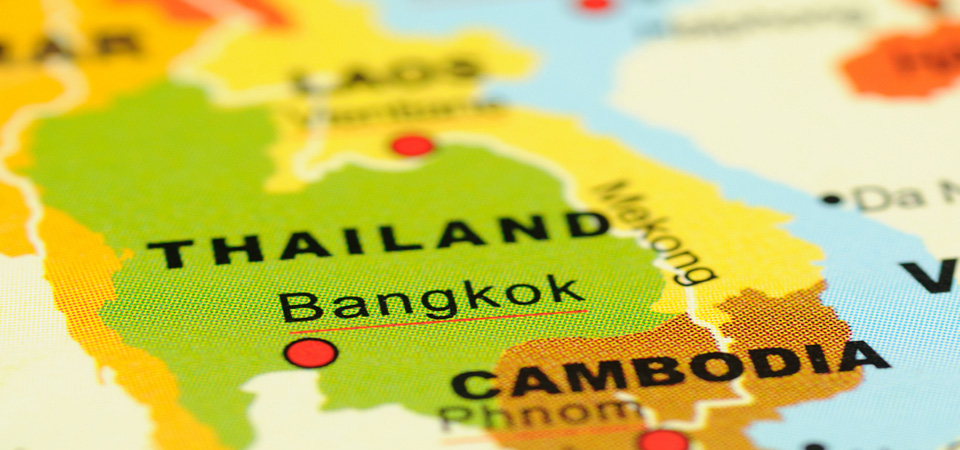 Weekly shipments from anywhere in the UK to Laem Chabang, Thailand
First Base Freight offers you service of managing the transport of your vehicle from anywhere in the UK to thousands of destinations worldwide. When you need to ship a car, we are up to the task of taking all the information needed and sorting all the dates and details for you.
One of the many locations we can ship to is Thailand. We offer fortnightly services from Felixstowe or Immingham, and RORO services from Southampton. Transit time is roughly 35 days, or 40 days on some vessels which travel via Singapore. Arrivals dock at the port of Laem Chabang, Thailand.
RORO Services
We use the two main methods when dealing with auto transport to Thailand. The first method being the use of a roll on/roll off vessel. RORO is the most popular service when it comes to transporting cars, and there are frequent departures from all major UK ports to many destinations. When using the RORO service, your car will be driven onto a specialised vessel, and then stored alongside the countless other vehicles taking the same service. It is then safely secured for the journey. Once the destination is reached, your car can simply be driven off and away to wherever it needs to be in its new home.
Container Services
Using a container is the second method used for auto transport, and it generally more expensive, but offers added benefits and safety. Your car will be loaded into a container, which can vary in size to suit your needs, and can also be shared with other customers to save on cost. It is then safely secured, and locked inside. The container will remain closed for the entirety of the journey, ensuring complete safety. You can ship your car with personal items inside when using a container, this is something that is typically not allowed with RORO, since your car isn't enclosed and must be accessible at all times. Once all loading procedures are complete, the container will be lifted onto its designated vessel, ready for transit to Thailand.
What Can We Ship?
We at First Base Freight can ship all manner of vehicles, from the standard car to motorcycles and trucks. If you aren't sure if your vehicle can be shipped, or you just need a quote, feel free to get in touch. Our friendly, experienced members of staff are always willing to help, and will get back to you as soon as possible with all the information you need.
You can also contact us by phone if you want to talk to someone directly. We look forward to hearing from you.
Quick Quote
Vehicle shipping