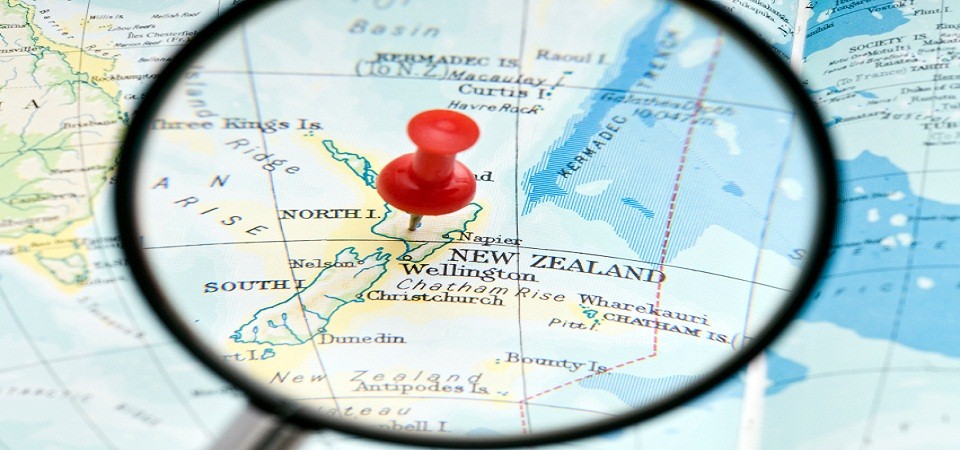 Helping you understand the requirements when shipping to New Zealand
Before you go
Before any vehicle can be shipped into New Zealand they must first be checked, certified, registered and licenced before they can be used within New Zealand, this is called entry certification.
Due to how complex the rules and regulations are governing the importation of vehicles into New Zealand it is highly recommended that a 'Entry Certifier' is used to make sure that your vehicle can be imported into the country.
An Entry Certifier will help you with understanding what documentation will be required and what procedures will apply to you when you arrive in New Zealand.
It is not a mandatory requirement to use the services provided by an Entry Certifier if you are able to import your vehicle independently, however if you do wish to arrange importation of your vehicle independently we strongly recommend that you speak with an entry certifier in the early stages of planning your vehicles shipment for some advice on how suitable your vehicle is for being imported into New Zealand.
Quick Quote
Vehicle shipping
With the importation entry certification process being very vigorous it requires that you provide documentation depending on the vehicles type and age, such things as the vehicle:
Being inspected on arrival of New Zealand
Passing a Warrant of Fitness (WoF) test (similar to an MoT) and being found to be in roadworthy condition.
Passenger cars must be right hand drive (there are some exceptions)
Must meet an approved frontal impact standard
Must have evidence of fuel consumption
In addition to which there may be various additional standards dependant on the date of manufacture.
Exemptions for Immigrants Concession
If the vehicle that you are shipping is over 20 years old or if it is a 'Special Interest' vehicle or if you are a returning New Zealand citizen or if you are a first time immigrant with permanent residency in New Zealand, you may not need have to prove that your vehicle complies with some of these regulations if some other criteria can be met.
To be able to qualify for exemption for some of the more rigorous standards you can import your vehicle as an 'immigrant vehicle' only when the requirements below are met:
You must be a New Zealand citizen returning to New Zealand or have been granted permanent residency in New Zealand
You must have lived outside of New Zealand for a period of at least 21 months before your arrival in or return to New Zealand
You must apply to import your vehicle within 18 months of your arrival in New Zealand
The vehicle must have been owned and registered for personal use by you for a period of at least 12 months in a country outside of New Zealand
You must not have had any other vehicle imported and identified as being an 'immigrant vehicle'
It is not possible to import a vehicle as an 'immigrant vehicle' for any third party
Even if the requirements above if it does not meet the frontal impact and emission standards it will still be required to meet general safety requirements imposed by these rules.
It is also important to understand that vehicles imported into New Zealand as an immigrant' vehicle are not to be sold or used as a hire car for a period of 12 months from the date that it was registered in New Zealand.
To be able to import and register a non-compliant vehicle in New Zealand you must apply for an entry certifier to identify the vehicle as an immigrant vehicle as part of the entry certification inspection process. If the vehicle is not considered an immigrants vehicle by the entry certifier, registration for use on New Zealand roads will not be granted unless you can prove that it meets all safety and emission standards.
Entry Certifiers
Entry certifiers make a charge for the services that they provide, while rates can vary between caertifiers for the services provided, an estimation for having a vechile issued with a Vehicle Identification Number (VIN) and certified for registration purposes is approximately NZ$350.
Temporary Import
If you are taking your vehicle to New Zealand for a temporary period of time (usually a maximum of 12 months) you can take your vehicle into New Zealand free of duty and tax provided it is covered by a Carnet. If you intend to ship your vehicle to New Zealand for a temporary period under a Carnet your application should be made well in advance as it can take over a month for applications to be processed.
Preparing your car for inspection before shipment
Before your vehicle can be shipped it must be cleared of all possible contamination that could be present within the vehicle, areas that can often be overlooked when a vehicle is being cleaned for shipment include;
Wheels and Tyres including the tyres as well as around the arches and mud guards
The boot and the spare wheel housing
The corners of the battery tray, cooling fan, radiator and the engine bay
Around the air vents, dashboards and under the car seats
All vehicles that arrive in New Zealand must be quarantine inspected by the Ministry for Primary Industries (MPI) before they will be released. The interior and exterior of the vehicle will be examined for contaminated matter this includes plant matter, soil, insects or pests. If any material of concern is found it will have to go to a MPI decontamination facility where it will be cleaned, this will come at the cost of the person importing the vehicle into New Zealand.
Requirements for shipping your car to New Zealand
When shipping a vehicle to Auckland, Lyttelton and Wellington, New Zealand from the UK we will require some very important paperwork.
We will require copies of the following documentation:
A copy of the vehicle licence document (v5)
A copy of the photo page of your passport
A copy of a signed Power of Attorney
A copy of a purchase/sales invoice of the vehicle
A copy of a valid MOT certificate (we will only need this document if you require us to arrange collection of your vehicle)
Paying Local Fees
Keep in mind that you may have to pay additional charges once you have reached you destination such as clearance, customs, duties and taxes. You can check out our International Customs and Excise Duties page to find more specific details or you can Contact us and one of our professional members of staff will be able to help.