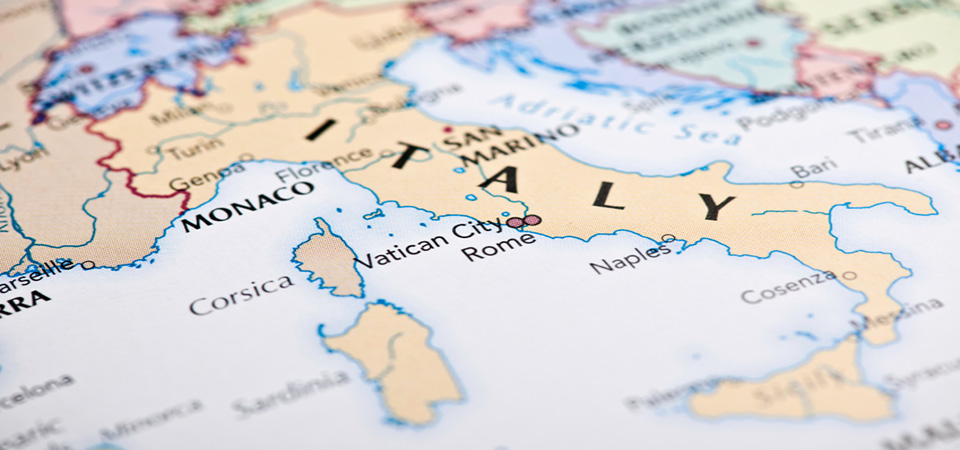 Car Shipping to Italy by RORO
We can ship your car, van or truck from the UK to many ports throughout Italy every week. Our regular RORO car shipping services sail from either Southampton or Bristol to Civitavecchia, Livorno, Palermo, Salerno and Savona. Transit time varies depending on its destination from 7 days to approx. 14 days. RORO vehicle shipping services to Italy has since become an extremely popular route for many of our customers who are either looking to ship their car temporarily or on a more permanent basis. Roll on/roll off vessels are the affordable choice for many, this offers not only a cost-effective way of shipping a vehicle to Italy but a more convenient one also due to how quick the transit times are from the UK.
How much does it cost to ship a car to Italy?
The cost to ship a car to Italy will depend on the make and model of vehicle being shipped. Saloon cars up to 1.6mtrs high are cheaper than say a 4 x 4. Cars and vehicles are loaded on to decks inside the ship according to size. The larger the vehicle the more height room it will require. Space on any vessel comes at a premium so size does play an important factor when working out the costs to ship it. Saloon cars start from £465 + VAT whereas a 4x4 will cost from £525 + VAT. Larger vehicles are priced according to the overall dimensions, so for an accurate rate to be given you would need to advise the length, width and height of it.
Can I load personal items inside the vehicle?
Unfortunately, you are not permitted to load any personal belongings inside the vehicle when shipping by RORO. If you do require items to be left inside the vehicle then we can ship it by container for you. This method of shipment does cost more money than if shipped by RORO, however we do also offer this service if required – please ask for further details.
If you require any further information regarding shipping your vehicle to Italy, then please feel free to Contact us