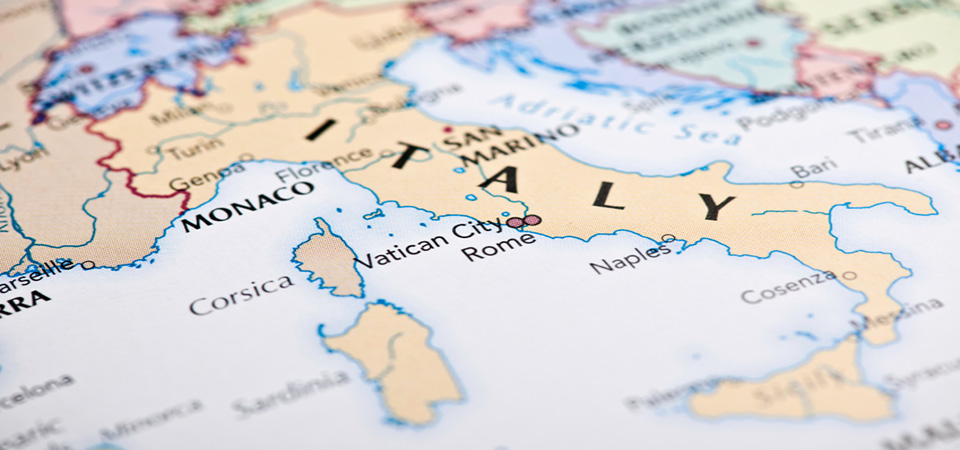 Freight Services to the Port of Civitavecchia from the UK
Need to transport your car from the UK to Italy? Then look no further than First Base Freight. We are a professional and reliable, specialist car transport company who will help you ship your vehicle to anywhere in Italy from the UK. If you're not based in the UK, First Base Freight has agents all over the world that may still be able to help you ship your vehicle to and from most of the countries throughout the world. Just get in contact with us for more information and advice.
How to ship your car to Italy
When Exporting to Italy there are two ways to get your vehicle there, you can either use a RORO (roll on/roll off) service or load your vehicle into a container. Departures will be from the port of Portbury in Bristol to the port of Civitavecchia in Italy. Transit times are around 8 days and sailings happen on a weekly basis.
If you're after the simplest and cheapest method of transport to Italy, then RORO is the way for you, what happens with RORO is your vehicle is driven directly into the specialised vessel and secured to the car decks inside, away from the all the wet and wind of the journey. RORO has become the most popular method for overseas auto transport and vessels sail from all major ports on a regular basis, holding thousands of cars each way.
If you need to take some personal effects with you, exporting your vehicle loaded in a container may be a better option for you. The containers are closed and securely locked for the journey, giving you some extra security, and you will usually be able to ship items inside the vehicle in its container, something not typically allowed when using a RORO service. Containers come in either 20 or 40ft lengths and can be dedicated or shared with other consignments, depending on your needs.
If you require any further information regarding exporting your car to Italy, then please feel free to Contact us through any of the methods listed below in our contact form, or you can check out our online guide about shipping your vehicle to Italy.
Quick Quote
Vehicle shipping