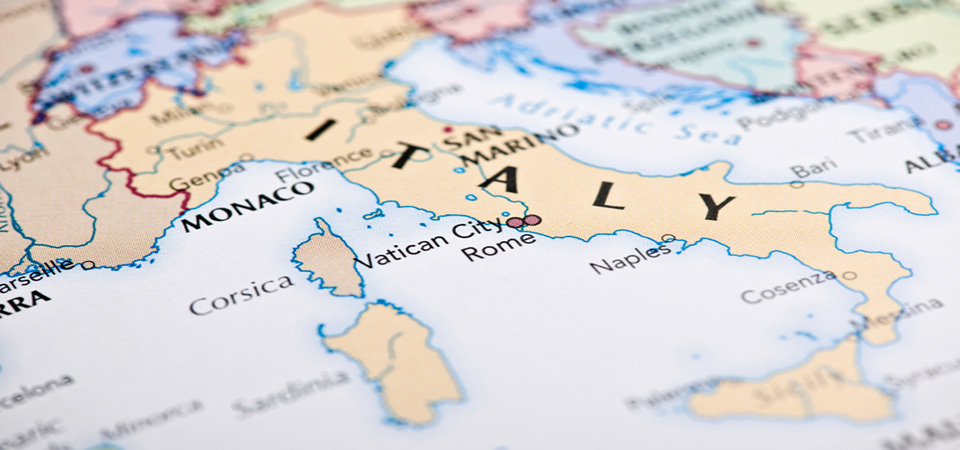 Find out the information you need to know when shipping your car to Italy
Before you go
Non Italian citizens who are able to get residence in Italy may import one car duty free provided proof of ownership for at least one year can be proven.
Returning Italian Citizens must have lived away from Italy for more than 18 months in order to qualify to import a vehicle duty free. There are restrictions for importing vehicles that are over 2,000cc in engine size. New vehicles are discouraged.
What we can ship to Italy
At First Base Freight we have methods for delivering any vehicle, no matter how big or small. If you are unsure whether your vehicle can be moved overseas, contacting us is the best way to find a transport solution for you. We offer services for cars, motorcycles, vans, caravans, motorhomes, trucks and even smaller boats.
Our quotations last for 30 days for Italy and we guarantee not to pass any rate increases on to you within that time frame.
If you need any more information about anything to do with car export to Italy or anywhere else in the world, then don't hesitate in giving us a call and speaking to one of our very helpful and friendly members of staff who will be able to help you with any questions that you may have. We look forward to hearing from you.
Requirements for shipping to Italy
An original title of the vehicle are shipping will be needed. The title must be free and clear of any liens. You will need a dock receipt if you are shipping your vehicle to Italy; there are certain documents and information you will have to secure:
Make note you will need the original title of the vehicle.
If there is a lien on the vehicle (i.e. the vehicle is financed), you will need the notarized copy of the title and a letter from the lien holder (if applicable) authorizing the exportation of the car.
Most countries including Italy, require you to present a Bill of Lading.
You will need a tax code (Codice fiscale) to get one, simply go to the provincial tax office in Florence.
An identification document: required for registration of the vehicle with the Traffic Control Authority as well as for the Bureau of Motor Vehicles run by the Italian Automobile Club.
Paying Local fees
Keep in mind that you may have to pay additional charges once you have reached you destination such as clearance, customs, duties and taxes. You can check out our International Customs and Excise Duties page to find more specific details or you can Contact us and one of our professional members of staff will be able to help.
Quick Quote
Vehicle shipping