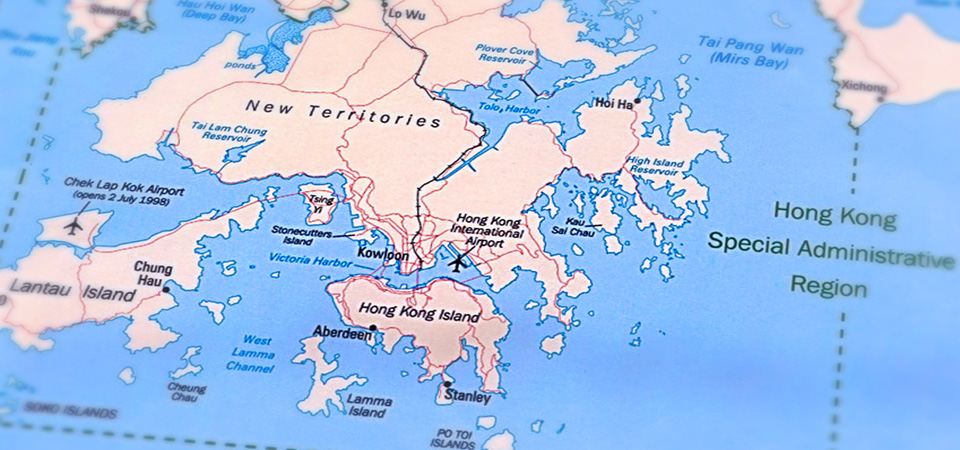 Vehicle Shipping UK to Hong Kong
Are you looking to ship a car to Hong Kong?  If so then you've come to the right place.  As a fully insured, registered international shipping agent in the UK - we can ship any vehicle to Hong Kong by either roll on/roll off or by container services every week.  For competitive car shipping rates to Hong Kong we offer budget prices on either service from Southampton.  Our dedicated and friendly team will ensure to provide you with only the best rates to Hong Kong.   We not only ship cars to Hong Kong, we also ship vans, trucks, trailers and even caravans on our professional services.  You can rest assured as we will guarantee to keep your vehicle safe throughout its voyage, from start to finish.
Roll On/Roll Off Car Shipping to Hong Kong
Exporting a car to Hong Kong can be achieved one of 3 ways, roll on/roll off (also known as RORO), dedicated containers or by air freight.  The most economical way of shipping a car to Hong Kong is on our roll on/roll off service out of Southampton.  Customers shipping saloon cars tend to benefit most out of this option.  The larger the vehicle the more expensive the shipping costs will be by RORO as size plays an important factor when working out the rates to Hong Kong.  Roll on/roll off to Hong Kong offers a safe and reliable way of shipping any rolling or tracked cargo from the UK and is the preferred choice due to the ease of loading and unloading  which helps to keep costs lower both here in the UK and in Hong Kong.
Shipping Cars in a Container to Hong Kong
Container shipping to Hong Kong offers a great alternative to roll on/roll off and can work out even cheaper when shipped either in a 20ft or 40ft from Southampton.  The benefits of shipping a vehicle in a container means that it doesn't matter if it's larger than a standard saloon car because the cost to ship a container will be charged by container size.  So providing that your vehicle fits within the dimensions of a 20ft, 40ft or 40ft HQ container the price will not volume up according to vehicle size but just according to the size of container used.  The other advantage of shipping a vehicle in a container to Hong Kong is that you can load personal items inside or outside of the vehicle.  If loading furniture and/or boxes as well as a vehicle, we can make a secure bulkhead which will keep these items away from the vehicle whilst in transport which minimizes any potential damage on route.
If there is any further information that you need when exporting a vehicle to Hong Kong then please get in contact with us.
Quick Quote
Vehicle shipping