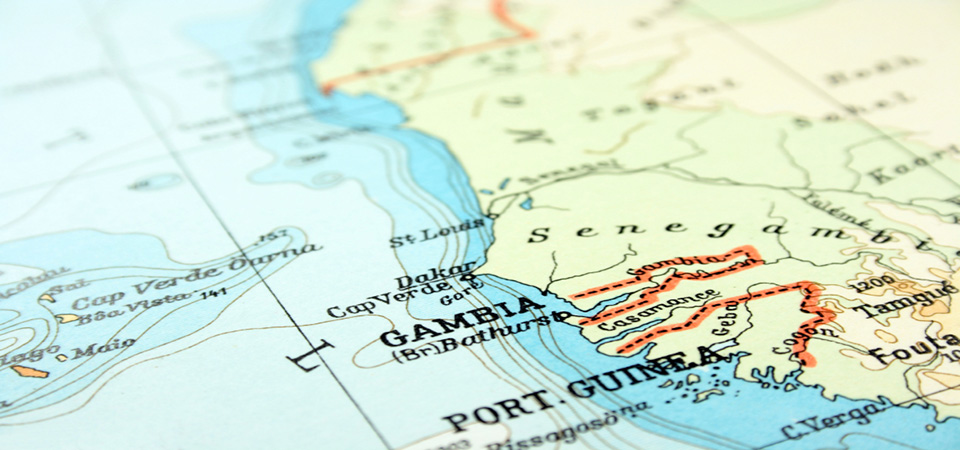 Car Shipping UK to Gambia
If you're looking to ship a car, van or truck to Gambia then you've come to the right place.  First Base Freight offer weekly roll on/roll off car shipping and container services to Banjul from the port of Tilbury. We offer safe, professional vehicle shipping services from the UK at affordable prices for any type of vehicle.  As international vehicle shipping experts we can offer cheap car shipping to Gambia from UK every week.  We export all makes and models of vehicle, including; vans, trucks, trailers and motorhomes to the port of Banjul.  To obtain an accurate quote for shipping to Gambia, you will need to either confirm the make and model of car or 4 x 4 or advise the dimensions for anything larger.
Roll on/Roll off car shipping to Gambia
Roll on/roll off (also known as RORO) is by far the cheapest way of shipping cars and 4 x 4's to Banjul, Gambia.  These purpose built ships carry only rolling cargo such as cars, vans or trucks in there hundreds at any one time.  Vehicles are simply driven straight on to the vessel where they are secured to the lower decks using straps.  When receiving a quote from us, our rates are always fully inclusive up to arrival Banjul. No hidden costs.
Container shipping to Banjul
When shipping a vehicle in a 20ft or 40ft container to Gambia, we can either arrange to have the container taken to you or you can deliver your vehicle to our loading depot which is situated at Tilbury docks.  Container shipping to Gambia offers extra peace of mind to anyone looking to load valuable items inside the vehicle.  Shipping cars by container to Gambia offers that next level of security as only port police or customs can gain access if required.  This is more expensive than RORO shipping however your vehicle would be secured in its very own container where only a select few trusted professionals can open it.
Restrictions on shipping cars UK to Gambia
It is not permitted to ship a right hand drive vehicle to Gambia, only left hand drive vehicles are accepted in Gambia.  There is a way around this however; you can contact the Gambian police department and get a Police Waiver Certificate prior to exporting it out of the UK.  The Gambian police waiver certificate will allow you to ship a right hand drive vehicle but only with the knowledge that you will have this converted to left hand drive immediately upon arrival in Banjul.  You can contact the Gambian Police on tel: 220 4227 210.
Quick Quote
Vehicle shipping
"Glad I chose FBF to ship my car. Thanks." Simon L