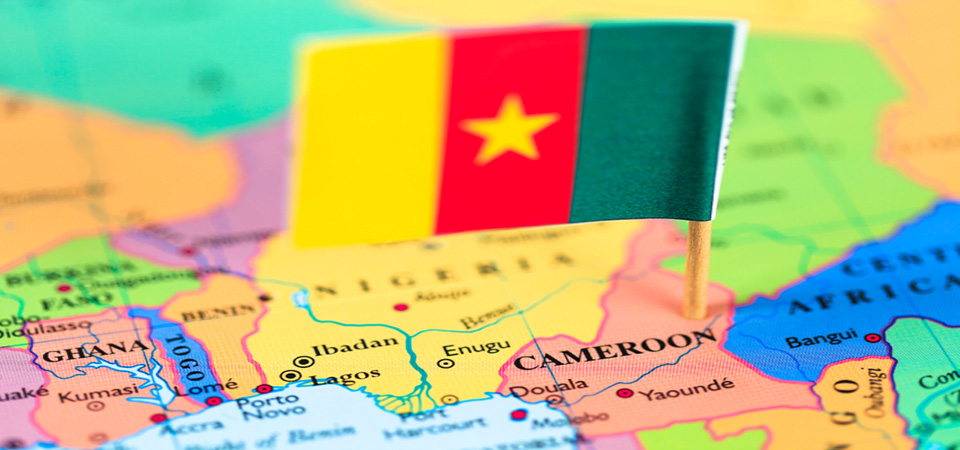 Car Shipping UK to Cameroon
If you're looking for a cost effective way to ship cars, vans or trucks to Cameroon then we can provide you with not just a cheaper service but a more professional one too.  Our weekly sailings are from Tilbury and sail to Banjul by either roll on/roll off or by container services.  The cheapest and certainly most economical method is roll on/roll off and is by far the favoured choice.  Roll on/roll off shipping to Cameroon offers a safe and secure form of transport for anyone looking to ship their vehicle on the cheap. You can still load your vehicle with personal items at no extra cost, however under the terms of shipment this will be at your own risk and will not be noted on the bill of lading.
Roll on/Roll off car shipping to Douala
Roll on/roll off vessels are purpose built ships designed for carrying rolling or tracked vehicles.  Each unit is loaded below deck and is secured to the bed of the vessel for optimum safety throughout the voyage.  Vehicles are continually checked whilst in transit for movement and straps are adjusted accordingly to ensure that all vehicles remain safe and secure whilst on board the ship.
Container shipping to Cameroon
When shipping cars in a container to Douala they are loaded on board the same vessel as rolling cargo.  These multi-purpose vessels offer both options of roll on/roll off and container shipments.  Containers are loaded on the top decks of the vessel unlike roll on/roll off where it is below deck. Our customers who have either general cargo or high valued vehicles tend to opt for the container option as an added precaution.  Our containers come in 3 sizes, 20ft, 40ft or 40ft HQ.
Vehicle restrictions in Cameroon
All vehicles being shipped to Douala in the Cameroon must be left hand drive only.  Right hand drive vehicles are not permitted to enter Cameroon whatsoever. As a car shipping specialist to Douala, we will always endeavour to advise of any further restrictions being imposed with immediate effect. 
A cargo tracking note is required for all imports in to Cameroon, this document is also known as a CTN for short.  If your cargo does not have an issued CTN, the receiver in Cameroon risks high storage fees and warehousing costs.  In order to avoid any fines or other charges being imposed in Douala we will complete the CTN for you.  In order for a CTN to be produced you will need to send copies of the following documentation:
Bill of lading
Commercial Invoice
V5C (log book/title of vehicle)
If you would like to find out more about the requirements that you will need to fulfil when shipping your car to Cameroon then please check out our Cameroon requirements page.
For further information on duties and/or requirements please go to Cameroon duty information.
Quick Quote
Vehicle shipping